H-Game
[H-GAME] Guilty Hell v1.15 + DLC: White Goddess and the City of Zombies JP ENG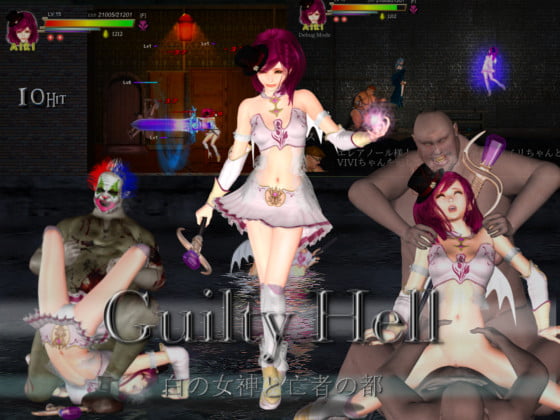 [H-GAME]  Guilty Hell v1.15 + DLC: White Goddess and the City of Zombies JP ENG
Story:
The dark magician VIVI and the army of the dead attacked the fairy forest.
To save the captured fairies, they summoned the goddess "Airi."
What Airi saw on the human battle field was…?
Content:
– 60+ enemies!
– 300+ types of erotic scenes!
– Over 2+ hours and 250+ types of audio just for the protagonist!
– Highly perfected H animations!
Protagonist & Scenarios:
– A cool, pure, and kind protagonist
– Easy functions and cool combos!
– Beautiful and cute NPCs! H scenes included!
– 70k+ text count for scenarios!
– H event for some boss battle defeats!
– Other special H events included…!?
System:
– A free roaming investigation style map!
– Designation display system!
– Warp to different save points!
– Lots of post-completion playability!
– English and Chinese (Standard / Traditional) compatible!
SAMPLE IMGS
DOWNLOAD GAME 

MEGA :
DOWNLOAD



MEDIAFIRE :
DOWNLOAD


*
INFO: You'll require a Japanese locale emulator to run the game
Requiere cambio de locacion a Japon
*Use Winrar 5 or upper
*Usar Winrar 5 o superior