H-Game
[H-GAME] Love R*per! School hamedol project JP Uncensored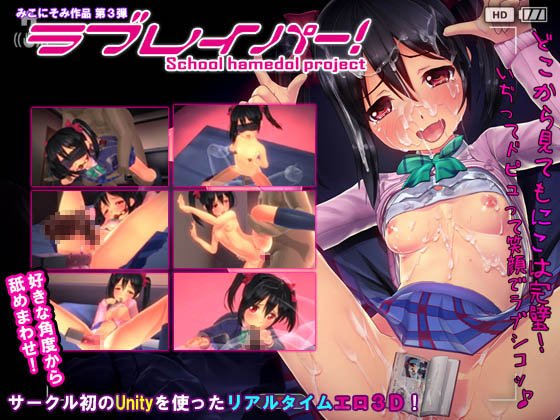 [H-GAME] Love R*per! School hamedol project JP Uncensored
Please play the trial to confirm system specs, compatibility.
Updates and bug fixes are coming! Please purchase with DLsite account.
* Real time 3D erotica with Love L*ve!'s Nico Y*zawa * Created with UNITY 3D *
– The first real time 3D from Miconisomi! Feel the real!
– Some scenes compatible with Oculus Rift DK1 only.
– Superb erotic acting, fully voiced (CV: Masiro Satou)
– All-you-want touch interactivity!
– Casting couch-style porn interview with
teasing sex toys, fellatio, handjob, cunnilingus,
multiple positions and bondage scenes
* Requires an operating environment that supports Unity 3D
For more information, the latest news and other details, visit our webstie and follow us on Twitter!
http://miconisomi.xii.jp/
SAMPLE IMGS
DOWNLOAD GAME 

MEGA :
DOWNLOAD



MEDIAFIRE :
DOWNLOAD


*
INFO: You'll require a Japanese locale emulator to run the game
Requiere cambio de locacion a Japon
*Use Winrar 5 or upper
*Usar Winrar 5 o superior