H-Game
[H-GAME] Annelitte English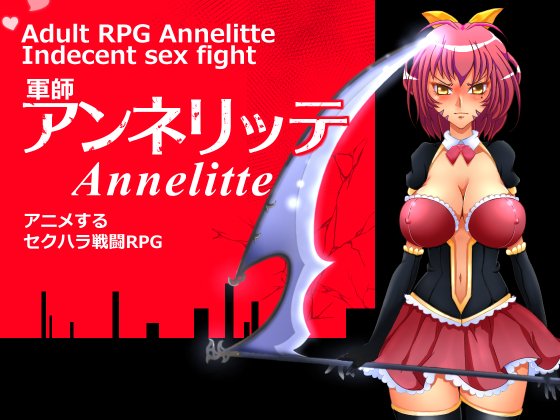 [H-GAME] Annelitte English
56 H works (56 base CGs) = 31 H scenes + 25 H anime (event & battle)
Over 500 images worth of variations
[STORY]
Annelitte is
a tactical strategist in the special ops division of National Corps,
who had outwitted the enemy in countless skirmishes.
She would do anything to protect her motherland,
even break the rules of war and defy direct orders.
Her insubordination is her downfall…
[GAME]
Sexual harassment in battle using erotic moves!
Armor degrades in 3 stages, and there are 3 kinds of persecution!
Outside of battle there are also daily life sexual harassments!
All anime scenes.
Dress up the heroine in 10 types of cosplay.
(Annelitte's main outfit, bikini armor, school swimsuit, school uniform, PE clothes,
china dress, nurse, bunny girl, assassin and shrine maiden)
Plus kisekae (clothes change) options for panties, glasses and other accessories.
When Annelitte reaches 100% saturated lewdness she'll be totally naked.
The people react differently to her and she may become a whore.
Enemy defenses are strong but each has a weakness to fire, lightning or prayer.
Enemies are marked by symbols on the map.
4 bad endings are possible.
When you achieve a bad ending, the game
will restart from that same point.
Save anytime from the menu.
SAMPLE IMGS
DOWNLOAD GAME 

MEGA :
DOWNLOAD



MEDIAFIRE :
DOWNLOAD


*
INFO: You'll require a Japanese locale emulator to run the game
Requiere cambio de locacion a Japon
*Use Winrar 5 or upper
*Usar Winrar 5 o superior