H-Game
[H-GAME] Blood 'n Bikinis English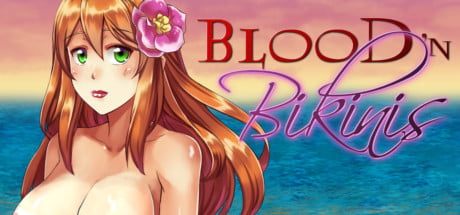 [H-GAME] Blood 'n Bikinis English
PRESENTATION
Save the world and find the girl of your dreams among 8 hot candidates in this sexy 'zombie invasion' style RPG/Simulation adventure!
FEATURES
8 gorgeous, immodest girls to romance (even marry)!
Tease them or seduce them, make all your fantasies come true!
More than 50 nasty blood-thirsty monsters to slaughter!
Use rifles, shotguns or even Kalachnikovs to succeed!
Modern settings: fight your way through an hospital, a school, even a fast food outlet!
Unique mix of simulation and RPG that rewards defeating the enemies fast!
CONTROLS
To move characters and the cursor, use the directional buttons on the game pad or the arrow keys on the keyboard.
ENTER/SPACE: Confirm, OK, Enter
ESC: Cancel, Menu
PAGE UP: Previous page
PAGE DOWN: Next page
If you're playing with the mouse:
LEFT-CLICK: Move characters, Confirm, OK, Enter
RIGHT-CLICK: Cancel, Menu
ALT+ENTER: Switches between window mode and full-screen mode.
ALT+F4: Forcibly exits the game.
F12: Forcibly returns to the title screen.
SAMPLE VIDEO

SAMPLE IMGS
DOWNLOAD GAME 

MEGA :
DOWNLOAD



MEDIAFIRE :
DOWNLOAD


*
INFO: You'll require a Japanese locale emulator to run the game
Requiere cambio de locacion a Japon
*Use Winrar 5 or upper
*Usar Winrar 5 o superior