H-Game
[H-GAME] Elf Knight Giselle JP Sin Censura / Uncensored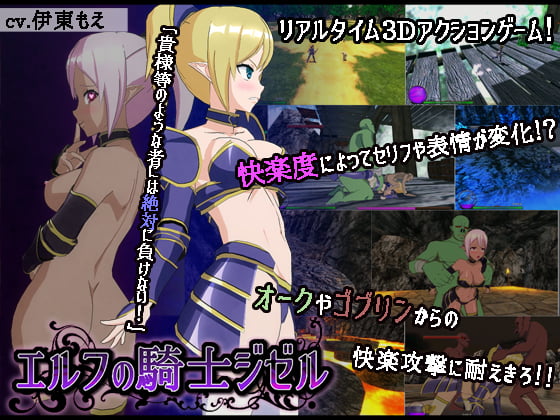 [H-GAME] Elf Knight Giselle JP Sin Censura / Uncensored
エルフの騎士ジゼル
Real Time 3D Action Game.
-To save her friend from orcish captivity, elf knight Giselle ventures into the Orchold-
Evade enemy attacks and progress through the stages.
Damage is cumulative, outfits will be rent asunder!
Watch H scenes when enemies use pleasure attacks or you get a Game Over!
(Pleasure attacks transition seamlessly into H scenes.)
Magic attacks and violation by enemies will raise the heroine's pleasure gauge, resulting in Giselle's status change.
Gallery mode lets you have free control over the views of the H scene.
(You unlock Gallery Mode after completely all 3 stages.)
20+ base H scenes with different dialogue and expressions based on Giselle's circumstances.
Pit your heroine against enemies in Arena Mode!
SAMPLE VIDEO

SAMPLE IMGS
DOWNLOAD GAME 

MEGA :
DOWNLOAD



MEDIAFIRE :
DOWNLOAD


*
INFO: You'll require a Japanese locale emulator to run the game
Requiere cambio de locacion a Japon
*Use Winrar 5 or upper
*Usar Winrar 5 o superior