H-Game
[H-GAME] Raising funds for Chisa's treatment (using sex) Uncensored English + Google Translate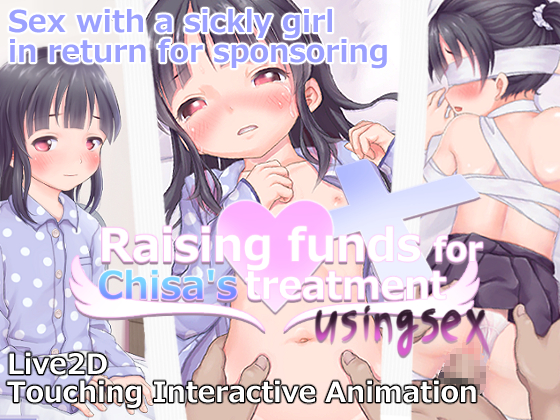 [H-GAME] Raising funds for Chisa's treatment (using sex) Uncensored English + Google Translate
* Story
Your effort is necessary to give Chisa-chan a chance to recover.
We sincerely ask for your kind support.
(She knows nothing comes without a price.
She is willing to give some services in return for your compensation…)
* Game
2nd Interactive Touchy-Feely Animation Work with Live2D technology.
As with our previous work, you have total control over her limbs to set
poses of your choice for touching and shagging her however you decide!
Moreover, in-and-out motion can be controlled manually or automatically with levels.
Addition of a new sex position "doggy style" has even widened the scope of plays!
Of course, the doggy style position comes with its unique touching commands
such as ass groping, spanking of her butt cheeks and many more.
SAMPLE IMGS
DOWNLOAD GAME 

MEGA :
DOWNLOAD



MEDIAFIRE :
DOWNLOAD


*
INFO: You'll require a Japanese locale emulator to run the game
Requiere cambio de locacion a Japon
*Use Winrar 5 or upper
*Usar Winrar 5 o superior