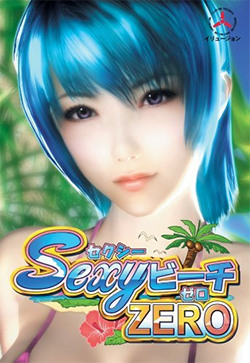 [H-GAME] Sexy Beach Zero English Uncensored
Sexy Beach Zero (SexyビーチZERO Sexy Bīchi Zero) is an adult, 3D eroge/dating sim video game developed and published by Illusion, a company based in Yokohama, Japan, and notable for developing 3D erotic games. The game was released on October 29, 2010, in Japan and is the 4th game in the Sexy Beach series.
The game has improved graphics and lighting, as compared to previous Illusion-developed games. It contains an anaglyph 3D feature as well as HDR lighting.[1] The camera controls are the same as the previous game, Sexy Beach 3. Left-clicking allows the player to rotate around the character and right-clicking allows the player to pan on a 2D plane in front of the character. The camera also features multiple saved positions which can be attained by pressing keyboard letters: Q, W, E, R or T.
SAMPLE IMGS
DOWNLOAD GAME 

MEGA :
DOWNLOAD



MEDIAFIRE :
DOWNLOAD


GOOGLE DRIVE :
DOWNLOAD


*
INFO: You'll require a Japanese locale emulator to run the game
Requiere cambio de locacion a Japon
*Use Winrar 5 or upper
*Usar Winrar 5 o superior