H-Game
[H-GAME] Tale of Fortune English + Google Translate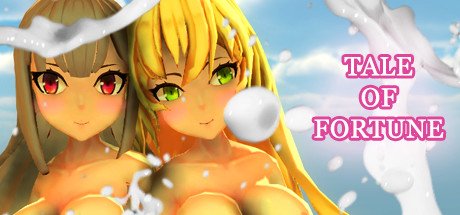 [H-GAME] Tale of Fortune English + Google Translate
Tale of forune consists of two games.
First, you are in a beautiful city inhabited by hot anime girls who love white liquid,
if it is sprayed, they become wild and show their sexy, wild characters.
look for them in the city and in some homes and see that they are really sexy.
Remember to go to the sex temple where you will meet them all sixteen together.
The second part is a simple RPG game
where you can take on one of two characters and with the help of a sword,
bow or magic fight with gobilns, spiders and other creatures.
You can also develop your character and skills.
All naked women used in the game are adult.
SAMPLE VIDEO

SAMPLE IMGS
DOWNLOAD GAME ENGLISH 

MEGA :
DOWNLOAD



GOOGLE DRIVE :
DOWNLOAD


DOWNLOAD GAME GOOGLE TRANSLATE 

MEGA :
DOWNLOAD



GOOGLE DRIVE :
DOWNLOAD


*
INFO: You'll require a Japanese locale emulator to run the game
Requiere cambio de locacion a Japon
*Use Winrar 5 or upper
*Usar Winrar 5 o superior